Wednesday, 9th September 2015
PFS - Professional Fire Systems and Projects
"The Professional Partnership"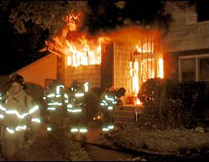 Fire and Smoke Alarm Systems save lives and can prevent your building being destroyed by fire.
May 2013


West Yorkshire Fire & Rescue Service

PFS&P have successfully, been awarded the PPM contract for West Yorkshire Fire and Rescue Service.

The contract covers for the PPM and Callout needs of 55 Fire Stations within the West Riding.
The English Institute of Sport

Another contracted awarded to PFS&P in May 2013, for the Service and Maintenance of their Gent Vigilon System.
The Institute of Sport is our second contract with Sheffield International Venues who also operate and manage the Spa Complex in Scarborough.

June 2012
In our continued progression we are pleased to announce PFS&P have successfully been awarded the maintenance contracts for the forthcoming year at,
Scunthorpe and Goole District Hospitals, this contract is based on our continued relationship with the North Lincolnshire NHS Trust,
North Yorkshire County Hall - Northallerton - in Partnership with the prime contractor Express Elevators of Keithley
May 2012
Selby College

PFS&P are pleased to announce our appointment as "Maintenance Provider" for "Selby College"
Our role is to provide total fire solutions, on the college site in compliance with BS5839-2002
April 2012
Continuing in our quest for a total Electronic world !
www.barclays.co.uk/P1242604808804
York Minster
PFS&P, are delighted to announce the award of the Fire Alarm Maintenance at York Minster.
This is a fantastic oppotunity to work with The Dean and Chapters Estates department in ensuring one of the UK's most famous historic buildings, is protected efficiently and to the highest technical engineering standards.
New Office Number
As from December 1st 2011, we have established a NEW electronic Receptionist to enable your contact with PFS&P to be easy and focussed
To contact PFS&P please ring
0870 9619150
When requested please press
1 for General Enquiries and Accounts
2 for Sales and Quotation Enquiries
3 for Service and Commissioning Enquiries
We would like to thank all our customers both NEW and OLD for their continued support.
PFS&P
We are an "Engineering Focused" company, with strong and proven skills and carry over 50 Years experience within the Fire Detection and Alarm Industry.
We will add value and efficiency to your system needs once a relationship has been established and a level of common trust is achieved.
Professional Fire Systems and Projects has been created to "support and deliver" every conceivable customer requirement, with respect to their Fire Alarm Systems.
Fire Alarm Systems
A fire alarm system is one of the most important investments a company can make. We offer a full design supply and installation service, using most of the major manufacturers equipment.
Whether the requirement is a simple type 'M' manual system or a full analogue addressable system with multiple interfaces, we have the experience and expertise.
We have carried out installations and maintenance contracts all over the U.K.

All our work is to BS 5839, and is installed in either MICC or soft skinned fire resistant cable.
We have close links with manufacturers, helping us to give our clients the best possible
solution at the best price.
Emergency Lighting
Emergency lighting is as important to a company as a fire alarm, assisting with a safe escape in the event of an emergency. Some companies do not realise the importance of emergency lighting until an emergency actually occurs and people are left completely in the dark. We offer a full design service for emergency lighting, again working closely with manufacturers to comply with BS5266.

We have installed numerous emergency lighting systems,both self contained and large inverter controlled.

As above, the system is designed to meet our clients' requirements, without over engineering and wasting money.
Latest News
July 2011
Achieving Quality !
BAFE provides a level playing field and benchmark for quality and competency giving Fire Alarm companies the ability to provide customers with an independent third party certificate of conformity – so positioning their Fire Alarm Safety business requirements, in the quality sector of the market.
If you require fire protection services for your premises then you need to be sure that the companies who provide them meet all the appropriate standards and are independently audited. BAFE third party certificated schemes are a recognised measure of the quality required to provide fire protection services.
BAFE is supported by Statutory bodies, the Fire and Rescue Services, Insurers and leading Certification and Trade Bodies.
BAFE develops Third Party certification schemes with all the interested parties and works with UKAS accredited Certification Bodies to assess and approve companies to these standards.
January 2011
PFS&P have achieved Gent Technology Centre (GTC) Status within the approved network, one of only 7 GTC's throughout the UK
Overview
The Gent 24 Network of Approved System Integrators are independent fire specialist companies who have been selected, trained and approved based on their extensive capabilities and considerable experience in the fire industry.

The Gent 24 Network of Approved System Integrators covers the length and breadth of UK and Ireland. These companies can all supply Gent equipment and carry out design, installation, commissioning and maintenance operations to the highest standards of workmanship.
March 2010.
PFS&P have achieved compliance within the CHAS Accreditation Scheme.
December 2009.
Following such a successful year in 2009 and promotion of our Gent offering PFS&P have been awarded a status change within the Gent 24 Network to "Elite Systems Integrator"
Our Elite status will be effective from 1st January 2010.
We would like to post our formal thanks to both our existing customers for their continued support, and our Gent by Honeywell Account manager Dan Ascough for his continued support from a systems and product perspective.
For those customers who want to develop and experience a relationship with PFS&P, throughout 2010 and beyond, please contact either of our Directors or Sales Manager - Steve Underhill accordingly.
(All details within the "About PFSP" section above.)
October 2009
De Montfort University - Leicester
PFSP have been awarded the Service and Maintenance Contract to maintain ALL the Site Wide Fire Alarm Systems at the DeMontfort University Campus in Leicester
The site campus has varied systems installed throughout including Protec / ADT / Clymac / Morley and Gent
The award to PFS&P, once again highlights our commitment to the Education Sector and our continued support in partnership with University Estates Services.
August 2009
OPEN Protocol System Solutions
PFS&P have established a link to both Advanced Electronics and Morley IAS, to offer engineering solutions for systems were OPEN Protocol, based design engineering is a core requirement.
Utilising Apollo and Hochiki protocol and products.
June 2009
Dewsbury District General Hospital
PFS&P, has been successfull in partnership with BCS - Electrical Leeds, in winning the Supply, Project Management and Commissioning of a complete NEW Fire Alarm System, at Dewsbury Hospital.
The whole project is to Supply Install and Commission a fully compliant Fire Alarm System to BS5839-2002-L1. The new system will be installed utilising the "Gent by Honeywell" Vigilon System with the inclusion of Winmag Graphics.
The system will be installed throughout using the Gent "SQuad" range of detection, to ensure the management of the fire alarm system is to the highest technical "sensing" methods, to enable the hospital to reduce false alarm activations, thus protecting both Property and Life to the highest achievable standard.
The overall project value is in excess of £1.4 million and commences June 22nd 2009 with an expected completion of May 2011
Hull Truck Theatre
PFS&P have just completed the Supply and Commissioning at the NEW Hull Truck theatre. The theatre is protected by Vigilon S Quad technolgy with evacuation techniques by Vigilon Voice
http://hulltruck.co.uk/website/newbuilding.php
January 2009
We have been awarded the "Service and Maintenance Contract" for 5 years at the Bexley Wing,St James Hospital,Leeds. West Yorkshire
http://www.leedsth.nhs.uk/news/newsitem.php?newsID=279
This Contract is in partnership with VITA, who are the FM Suppliers to the Leeds Oncology Hospital, which opened in December 2007 Our contract covers the routine maintenance and service of the 29 Panel Vigilon Network and the Vigilon Supervisor.
July 2008
PFSP have been awarded the Service and Maintenance Contract to maintain the 3400/Vigilon Network and associated Fire Alarm Systems at Rotherham District General Hospital
http://www.rotherhamhospital.trent.nhs.uk/
January 2008
PFSP have been appointed as a "Gent by Honeywell" Systems Integrator
Compliance and Engineering Responsibilities
With backgrounds working in the Corporate World, we can deliver the QUALITY Customer Service you would expect from the Larger Companies with a delivery commitment as your "friend around the corner."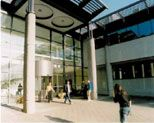 Our Services are numerous:
System Design Supply and Install
Gent 24 System Integrator
Commissioning
Maintenance
Callout 24/7/365
Adhoc Repairs
Project Management
Risk Assessments
All our system services are supplied and delivered within the relevant technical standards. We support ALL our activity through TRUE partnership agreements.
Our Objective and Plan is to make YOUR business life as simple as possible.